Using Amazon Echo outside US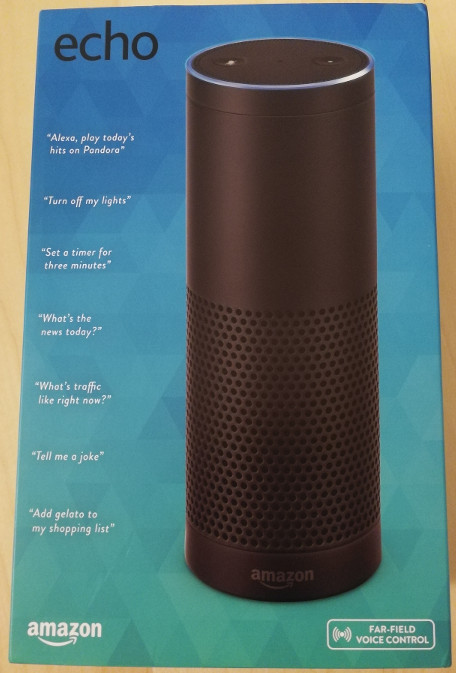 It is possible to use Amazon Echo outside US but there are some challenges in setting it up. Specifically, I was trying to setup for use in Malaysia.
Motivation
The Echo has good sound quality, able to connect to Spotify, and is voice-activated.
It was just 2 days before launch of the new Echo Plus. The old Echo was selling for USD79.99 at Whole Foods. A steep drop from its original retail sticker of USD199. Someone was visiting US and I asked for his help to buy one.
I have been eyeing one for a long time but resellers in Malaysia sell it for quite a big premium. Amazon, if you are reading this, please start selling this in Malaysia.
My journey - problems and solutions
US plug
The Echo adapter supports 110-240v range. No issues there except that the plug is US-type. A simple cheap converter works. No need for expensive international adapters.
Amazon Alexa app cannot be installed
The first problem I faced was the absence of Amazon Alexa app from Google Play Store. The message on Play Store says This item cannot be installed in your device's country. The next thing that came to my mind was, can I find this app on 3rd party app stores? Sure, there are but I try to stay away from these because I do not trust them.
Trying the web version
I browsed alexa.amazon.com on my mobile but it keeps redirecting me to the app download for which I am not eligible to use.
Then I figured, how about browsing from laptop, perhaps it may work?
Yes, it did. Just so you know, you need an Amazon.com account which you can create for free if you do not already have. It tells me to connect to Echo's built-in Wi-Fi then proceed with setting it to connect to my home's Wi-Fi. I wonder why they did not offer an Ethernet port. Nevertheless, with wireless connection established, my Echo was connected to the internet.
Playing internet radio on TuneIn
This one is easy to get going. Wake it up and tell it to play music.
Alexa (wait sub-second for it to respond with LED glow), play Hitz FM from TuneIn. In just a second, it began to play. Good but I want it to play what I want to listen to on demand.
Trying to setup Spotify
I knew that Echo could connect to Spotify. Despite Spotify being available in Malaysia, Amazon greyed out the option. Firstly, I tried to set my location via alexa.amazon.com, Settings - General - Device location, and I even changed its Device time zone to US, but failed to make Spotify option available.
A little Googling helped enlightened my path. The only solution that works (for me at least), is to add a US address into my Amazon.com account. In case you are interested in knowing which address I entered, it was Google's headquarter. Now return back to alexa.amazon.com, Settings - Music & Media. You should be able to link account to Spotify. If not, you may want to try performing logout and relogin, in case you were already logged in.
Testing it:
Alexa, play [song title] by [artist] from Spotify
I had to tell it "from Spotify" or else it will attempt to play via Amazon Music. That is okay if I had subscription to the latter. To trim the 2 postfix, I setup Echo to use Spotify as default music service. Go to Settings - Music & Media - Choose default music services, finally select Spotify.
Testing it:
Alexa, play [song title] by [artist]
In just a second, Echo begins playing.
Telling time
Given the absence of Malaysia timezone option in the configuration, I had to pick an equivalent option, thankfully there is, China.
Alexa, what time is it?
Local weather
Unfortunately, I could not set the device location to Malaysia so if I ask for tomorrow's forecast, it will be telling me San Francisco's time. There is a way around this.
Alexa, tell me weather forecast for Kuala Lumpur, Malaysia.
Yes, explicitly stating the city and country works. If you mentioned just the country, it will be prompting you to name the city.
Conclusion
The Echo audio quality sounds very good and it can be loud when you need it to be.
Alexa, louder, or if you prefer a more gradual increase, Alexa, slightly louder.
For under RM400, it exceeded my expectations. I am looking forward to hooking it to IFTTT to make use of its far-field voice control for automation.